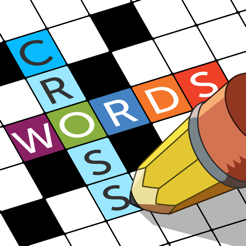 If you are looking for the Crosswords With Friends Answers, Cheats and Solutions then you have come to the right place. On this page, you will find the daily puzzle along with all the crossword clues from the popular iOS and Android crossword game. Developed and managed by Zynga, Crosswords with Friends is one of the most popular word puzzles available right now. Every single day you are given a themed crossword puzzle and you have to correctly guess the answers. While some clues are easy, there are many tricky ones that will give you a hard time. You don't have to worry because on this page you will find all the Crosswords with Friends Answers for each of the clues.
Crosswords With Friends Answers
Today's Crossword clues
About the game
Crosswords With Friends is an interactive crossword puzzle that can be played from the comfort of your phone or tablet. You gain coins and rewards for every single puzzle that you solve. All the puzzles are created from top cruciverbalists and industry experts. The more you play this exciting game the more rewards you collect and badges to become the crossword master. If you haven't download the game yet and are looking to do so you can do by following the links below.